Cocktails Menu
WELCOME
Following the success and great feedback from our previous cocktail menus, the Turpin's crew have been at it again. We are proud to present our Cocktail Menu Vol. 6.
We have put a lot of effort into the menu and had the 'hard' job of experimenting and tasting various twists, creations and takes of many cocktails, all for you, the customer. Amongst the fun part of making the cocktails, the team have been searching far and wide to present the best cocktail menu to you that we can, including some classics, twists and some great in-house creations.
We are positive there is something for you on the menu, however we are more than happy to help create your perfect cocktail as long as it doesn't have a 'woo' or 'beach' in the name. We hope you enjoy our drinks but more importantly, enjoy yourselves.
The Turpins' Team
CONTENTS
A Tale of Dick Turpin
The Essex Gang

£12

In 1730's Turpin became involved in a group of deer thieves known as the Essex Gang where his troubles began.

SKY Passion fruit Vodka, Licor 43 and vanilla syrup shaken with lemon juice, fresh passion fruit.
Served in a coupe, with prosecco on the side. Passion fruit garnish

Your Money Or Your Life

£9

Turpin then headed to Epping Forrest where he met Captain Tom King, the most notorious highwaymen of the time; who would later turn Turpin into his infamous character:

Hayman's London Dry Gin, elderflower liqueur, apple juice, fresh lemon and a hand full of fresh mint.
Shaken, served in a coupe. Mint spring on a baby peg.

Smoking Gun

£10

Whilst in Epping Forrest, Turpin and King took shelter off track where they could hold up anyone who passed. On 4th May 1737 a gamekeeper of the name of Thomas Morris challenged Turpin to which Turpin drew his gun and shot him dead.

Laphroaig 10-year old, Creme De Mure, lemon, vanilla and cloudy apple juice.
I don't have a drinking problem 'cept when I can't get a drink.
~

Tom Waits
Black Bess

£9

After the gamekeeper's death, Tom King, alerted the local constable of Turpin's doings. Turpin fled and left for Yorkshire to which he rode his horse, Black Bess, through the night and arrived within 24 hours to account for his alibi.

The Kraken Spiced Rum, fresh lime and Angostura Bitters shaken and floated on top of old Jamaica ginger beer.
Served in a Jam Jar. Dehydrated lime garnish.

Tales of John Palmer

£10

Committing robbery and living an extravagant lifestyle, Turpin, used the alias John Palmer. After shooting his landlords Rooster he ended up in custody. 'Palmer' wrote a letter to his brother which, bypassing the post office was seen by Turpin's former schoolmaster who recognized the hand writing of Dick Turpin!

Brugal 1888 Rum, caramel syrup, apple juice, a hint of fresh orange and a squeeze of lime.
Shaken and served over ice in a rocks glass. Orange wedge.

One Last Chat

£11

Sentenced to death by hanging on 7th April 1739. Turpin bought himself new clothes and shoes, paraded through the streets of York and eventually casually chatted to the executioner sharing stories with an 'undaunted courage looked about him' after which he courageously threw himself off the ladder.

Jim Beam Double Oak, Taylors port, Tia Maria, caramel syrup. This drink serves two and served in a hip flask with two dram cups.
99% of all problems can be solved by money - and for the other 1% there's alcohol.
~

Quentin R. Bufogle
Moving into our next section... Rum
Mojito

£7

Brugal Especial Rum, mint, lime and sugar topped with Soda Water

Mai Tai

£10

Brugal Blaco, Brugal Anejo, Cointreau, lime juice, Grenadine and almond syrup.

Daiquiri

£8

Brugal Blanco Rum, lime, sugar *Strawberry, Raspberry, Passion fruit or Lime

Pina Colada

£8

Brugal Especial, coconut rum, pineapple, orange, half and half, coconut cream and almond.

The Flaming Zombie

£10

Brugal Especial, Brugal Blanco, Spiced rum and Goslings 151, pineapple, fresh lime and almond.

Rum Tuck Shop

£10

Spiced Rum, Crème de Coca, homemade salted caramel, chocolate bitters and half and half topped with toffee sauce and toasted marshmallows

Rum Punch

£9

Sailor Jerry, orange juice, pineapple juice, Grenadine
Now onto our Gin selection...
Gin Mojito

£9

Hayman's London Dry, cucumber, mint lime and sugar topped with tonic water.

Bramble

£9

Hayman's London dry, lemon juice, sugar syrup topped with crème de mure

Slow Gin Sours

£8

Hayman's Sloe Gin, lemon juice, sugar syrup, bitters and whites

Long Island

£10

Bombay Gin, Tequila, White Rum, Vodka, floated on Pepsi.

Gin Chilli Crush

£8

Roku Japanese Gin, house infused chilli vodka, fresh chilli, lime and basil topped with cloudy apple juice.

Splash 'N' Dash

£9

Hayman's Sloe, cloudy apple juice, lemon juice and sugar syrup shaken with raspberries and lime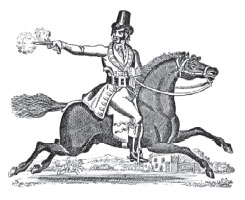 Other Spirits
Disaronno Sours

£8

Disaronno, lemon, sugar, Angostura Bitters and egg whites.

Old Fashioned

£9

Maker's Mark, sugar and Angostura Bitters. Served over an ice block.

Espresso Martini

£8

Salted Caramel Vodka, Kahlua with an espresso and sugar syrup. 3 coffee bean garnish.

The Godfather

£8

Naked Grouse stirred down with Disaronno served over an ice ball.

All Night Long

£9

Cherry Brandy, Creme De Cassis, orange juice and lemon juice garnished with orange slice.
I drink to make other people more interesting.
~

Ernest Hemmingway
A bit of fizz...
Kir Royal

£12

Chambord Black Raspberry Liqueur topped with Laurent Perrier Champagne

Bellini

£8

Pago fruit juice topped with Prosecco *Peach, Strawberry

Tropical Fizz

£9

Blood orange juice, orange gin, Prosecco, orange garnish.

Aperol Spritz

£9

Aperol, Prosecco and soda. Orange garnish.

Elderflower Spritz

£8.50

Zubrowka bison grass vodka, elderflower liqueur, prosecco with fresh mint and lime
Too much of anything is bad, but too much Champagne is just right.
~

F. Scott Fitzgerald
Spoilt for choice... Vodka, Tequila or Cognac
Cosmopolitan

£8

Belvedere Citrus Vodka, Cointreau, cranberry juice and fresh lime. *Apricot, black cherry or orange.

Blood Orange Gin Fizz

£9

Blood orange gin, blood orange juice topped with Prosecco and garnished with orange or thyme.

Raspberry Cooler

£8

Vodka, cloudy apple juice, white wine, lemon, rasberry and soda.

Turpins Cocktail

£9

Patron Silver, blueberry juice, lime juice, sugar syrup and Cointreau with a salted rim.

Cointreauversy

£9

Cointreau, Aqua Riva Tequila, lime, sugar and orange jam. Orange garnish.

Margarita

£8

Aqua Riva Tequila, Cointreau, lime and sugar with a slated rim.
To me 'drink responsibly' means not spilling any.
If you are spirited enough... try one of our Mocktails
Classic Nojito

£5

Apple juice shaken with fresh mint, lime and sugar topped with soda and a mint sprig

Strawberry Mojito

£5

Apple juice shaken with muddled strawberries, fresh mint, lime and sugar topped with soda and a mint sprig.

Homemade Lemonade

£5

Classic homemade cloudy lemonade, lemon juice agave syrup topped with soda and a slice of lemon.

Ginger Fizz

£5

Old Jamaica Ginger beer, pineapple juice, almond syrup and lime.

Blue Lagoon

£6

Lemonade and Blue Curacao topped with soda garnished with orange peel and cherries.

Pineapple & Ginger Punch

£6

Pineapple juice, lime juice and mint mixed with ginger beer and topped with soda.

Grapefruit Gin Sour

£6

Pink grapefruit juice, non alcoholic gin, sugar syrup and egg whites topped with soda.

Raspberry Nojito

£5

Cloudy apple juice, lime, raspberry, sugar, soda and fresh mint.
If you drink, don't drive. Don't even putt. ~

Dean Martin