About Us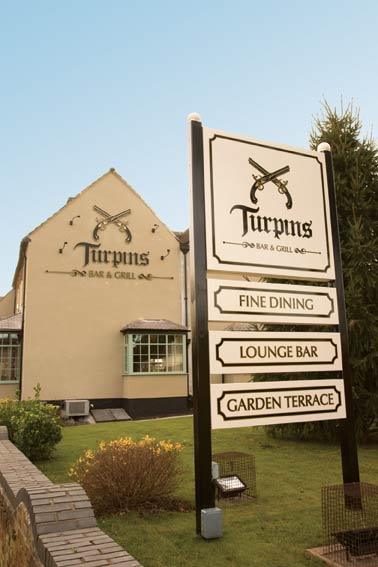 Located in the idyllic countryside village of Twycross, Turpins Bar & Grill presents the perfect fusion of top-quality service and exquisite taste.
Having opened its doors in November 2013, Turpins offers a first-class dining experience, with a range of tempting courses for you to try – from light, lunchtime snacks and sandwiches to hearty evening specials. We even serve coffee and cakes from 11am, so feel free to pop in for a mid morning treat or take a look at our menu before booking a table for lunch or dinner.
We also have a range of extensive drink menus; so whether you've a preference for champagne, wine, cocktails, draught beer or spirits our large, vibrant bar is stocked to suit all tastes with the impressive mixologists needed to serve you quickly and professionally.
So whether you're relaxing in the lounge area, enjoying a tipple with friends next to our cozy open fire, or sitting down to an evening of great food and conversation, there's every reason to get together at Turpins.